Der Fall D'Arc — 2021
Devised play by Philipp Sommer & Maja Delinić,
Theater Krefeld & Mönchengladbach

// Invited to Fundamental Festival, Luxemburg

"La Pucelle" is what she called herself, "Joan of Arc" is what she is called in France, in Germany she is the "Maid of Orleans". The questions start with her name: Who is this daughter of the Lorraine farmer Jacques Darc? A God-sent military leader, a heretic, a national saint. A young woman, a virgin. A young man. A warrior, a madwoman.
For more than 500 years, stories have been told about Joan of Arc, in novels and plays, in films and computer games, she has been romanticised, heroised and criticised. Politically hijacked, from the left, from the centre, from the extreme right and even from the church that once burned her.
Philipp Sommer and Maja Delinić examine the D'Arc case from a very personal perspective. Who is the person behind all the heroic deeds, the facts, the legends? A naive peasant girl? A clever strategist? What can Jeanne tell us about gender roles - then and now? About the power of faith and the impotence of reason? About the necessity of heroines? About the need to make heroines superfluous?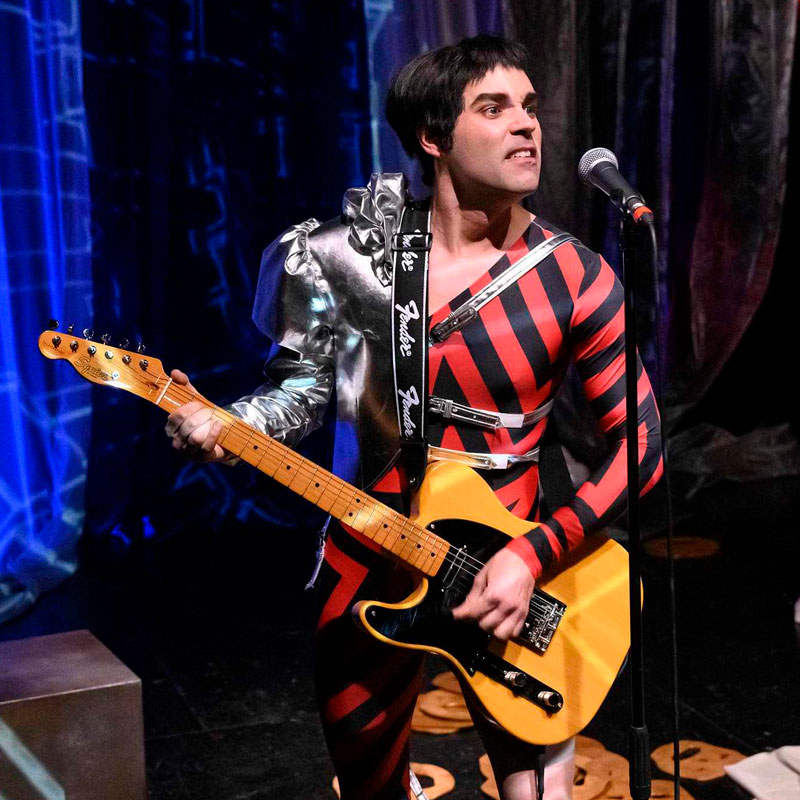 Photography: Matthias Stutte
Team & Cast
Direction Maja Delinić
Set design Ria Papadopoulou
Video & Musik Peter Issig
Dramaturgy Martin Vöhringer
Performcer Philipp Sommer

Duration 85 mins


Premiere
Season 2020/21 at Theater Krefeld und Mönchengladbach

Festivals: 12. Fundamental Monodrama Festival Luxemburg 2022; 5. Internationales Monodrama Festival Kairo, Ägypten, Auszeichnung Beste Produktion, 2022; 15. International MonoAKT Festival Priština, Kosovo, Auszeichnung "bester Schauspieler" für Jeanne D'Arc in "Der Fall D'Arc", 2023

Additional dates

Trailer