Podcast: Der Fall D'Arc — 2020
by Maja Delinić & Philipp Sommer,
Theater Krefeld & Mönchengladbach

Searching for Jeanne: In the August heat of 2019, Philipp Sommer drives 3,500 kilometres through France on his Triumph Bonneville. The actor has been fascinated by Jeanne d'Arc for 20 years, and in the 2020/21 season he and Maja Delinić plan to bring her life onto the stage of the Theater Krefeld and Mönchengladbach. A thousand thoughts on a thousand ways to get closer to the French icon – in a total of four episodes à 20 minutes.

Listen to the podcast.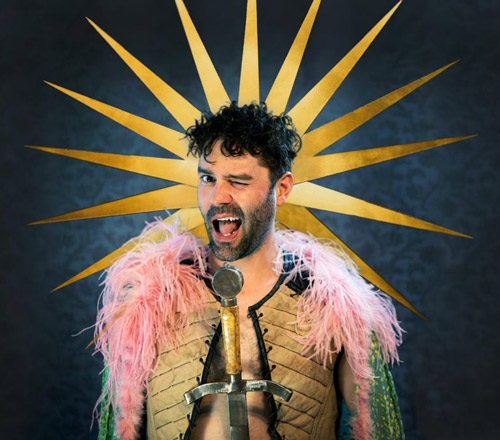 Photography: Vera Maria Schmidt
Team & Cast
Team
Concept Maja Delinić & Philipp Sommer
Sound design & audio production Peter Issig
Dramaturgy Martin Vöhringer


Cast
With Philipp Sommer


Premieres
1. Part: May 23rd 2020
2. Part: May 30th 2020
3. Part: June 6th 2020
4. Part: June 13th 2020