Kleine Eheverbrechen — 2020
by Eric-Emmanuel Schmitt,
Theater Pforzheim, Podium

Gilles has lost his memory in a mysterious accident (was it an accident?). His wife Lisa, to whom he has been married for fifteen years, returns with him to the flat they share. He asks himself: Is this really his flat? And is Lisa really his wife? Gilles (apparently?) can't remember anything. Who is he? Who is Lisa? What kind of marriage did they have?

The play by Eric-Emmanuel Schmitt is a fascinating conundrum in which two people engage in a bitter exchange of blows. In ever new theatrical coups, the situations tip over again and again, culminating in new constellations that turn all that has happened before on its head.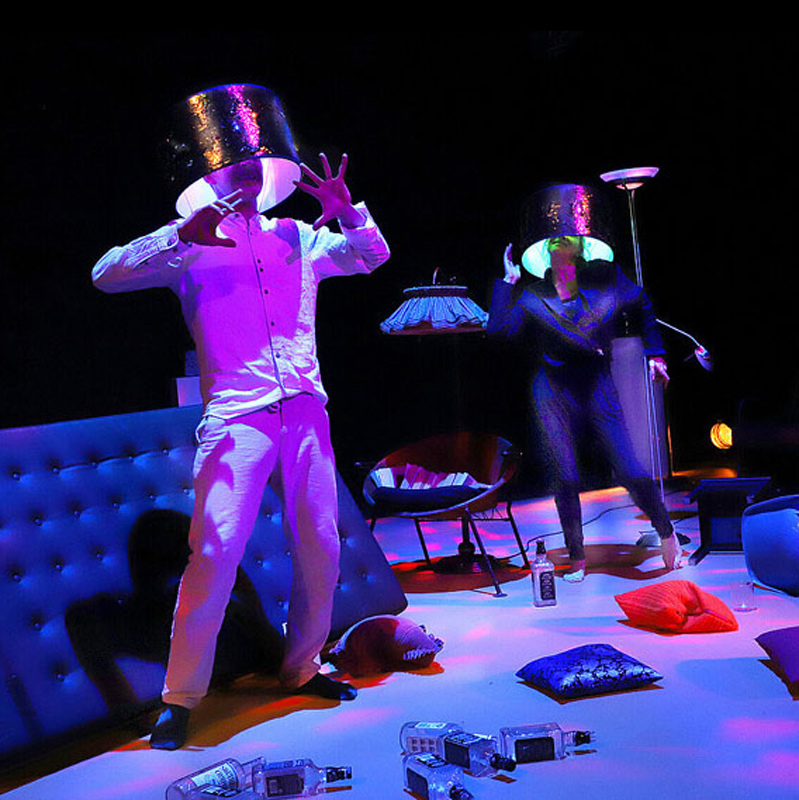 Photography: Theater Pforzheim
Team & Cast
Team
Direction; stage- & costume concept Maja Delinić
Music Clemens Gutjahr
Dramaturgy Peter Oppermann


Cast
Lisa Nika Wanderer
Gilles Daniel Kozian


Premiere
November 6th 2021, Podium, Theater Pforzheim

Additional dates

Trailer