Der Revisor — 2023
by Nikolaj Gogol,
Wuppertaler Bühnen

Alarm! An auditor is on his way to the city! The officials of the municipality are in an uproar, for they know about the corruption and sloppiness within their institutions. This auditor is travelling incognito and following secret instructions. He may already have arrived ...

In fact, the minor official Khlestakov has taken up residence in a run-down hotel. The city authorities now think he is the auditor, but Khlestakov himself has a problem: he is broke. In this respect, the visits of the extremely obsequious city leaders are very convenient for him. Everyone wants to invite him and give him money (i.e. "lend" him money). A guided tour of the city and a caviar reception are included in the programme. The supposed auditor shamelessly courts the mayor's wife and daughter. But shortly before the real auditor announces his stay in the city, Khlestakov has left in a hurry and is long gone.

Nikolai Gogol's comedy, first performed in 1836, has long since earned a place in world literature. With the means of the grotesque, it presents the stupidity, greed and venality of a civil servant city leadership.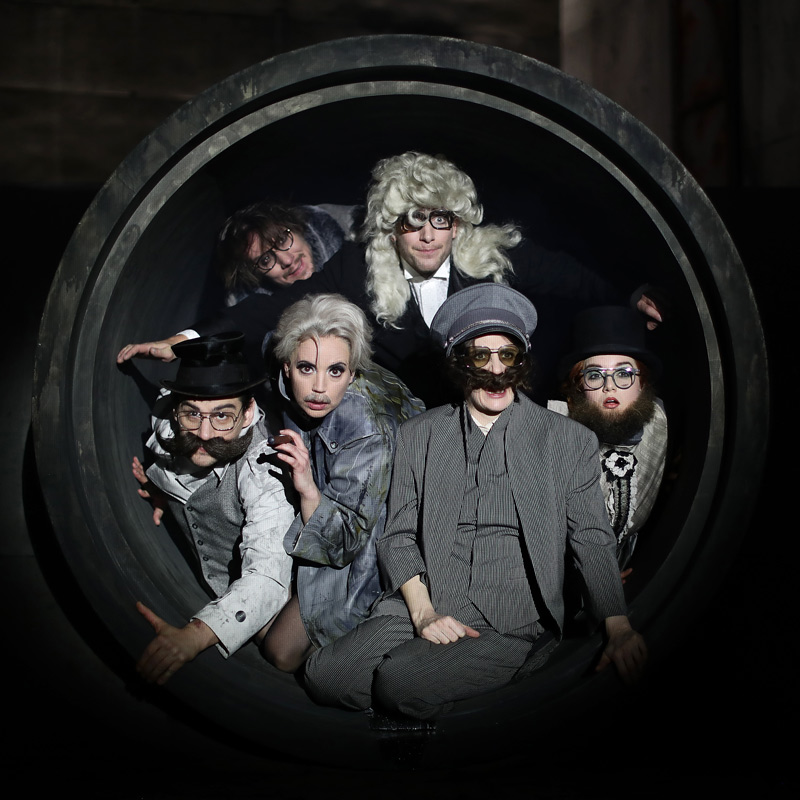 Photography: Anna Schwartz
Team & Cast
Team
Direction Maja Delinić
Stage design Ria Papadopoulou
Costume design Janin Lang
Music Clemens Gutjahr
Choreography Pascla Merighi
Dramaturgy Barbara Noth


Cast
Anton Antonowitsch Skwosnik-Dmuchanowskij, Mayor Stefan Walz
Anna Andrejewna, his wife / Artemij Filippowitsch Semljanika, Hospital administrator Silvia Munzón López
Marja Antonowna, his daughter Rebekka Biener
Luka Lukitsch Chlopow, Headmaster Alexander Peiler
Ammos Fjodorowitsch Ljapkin-Tjapkin, Judge Konstantin Rickert
Iwan Kusmitsch Schpekin, Postmaster / Mischka, Servant of the mayor / Waiter at the hotel Thomas Braus, Julia Meier
Iwan Alexandrowitsch Chlestakow, an official from Petersburg Kevin Wilke
Ossip, his servant Jonathan Schimmer
Peter Iwanowitsch Dobtschinskij, Landowner / Peter Iwanowitsch Bobtschinskij, Landowners / merchants / petitioners / guests Ensemble Schauspiel Wuppertal
Premiere
March 11th 2023 at Bühnen Wuppertal

Additional dates

Trailer