Der eingebildete Kranke — 2022
by Molière,
Theater Lübeck

Over the years, the rich Parisian bourgeois Argan has turned into a snivelling stinky boot who maltreats his environment, because he is terminally ill. At least that's what he believes, and consequently he lets himself be fleeced through the teeth by two quacks, the doctor Purgon and the apothecary Fleurant. All attempts to dissuade Argan from his erroneous belief by means of evidence and arguments fail and only make him want to forcefully marry his daughter Angélique to Thomas Diafoirus, a recently licensed doctor and sheepshead. Angélique, however, has other plans; she is in love with Cléante, but unfortunately he is not a doctor. Finally, the maid Toinette and Argan's brother Béralde take matters into their own hands: they persuade Argan to pretend to be dead so that he will finally see who in his family is really grieving for him. Argan agrees to the plan and experiences a big surprise ...

The comedy "The Imaginary Sick", first performed in 1673, was Molière's last work. With the title character Argan, he created a brilliant character study of a suffering narcissist who, in his delusion of being fatally ill, almost destroys himself and his entire environment.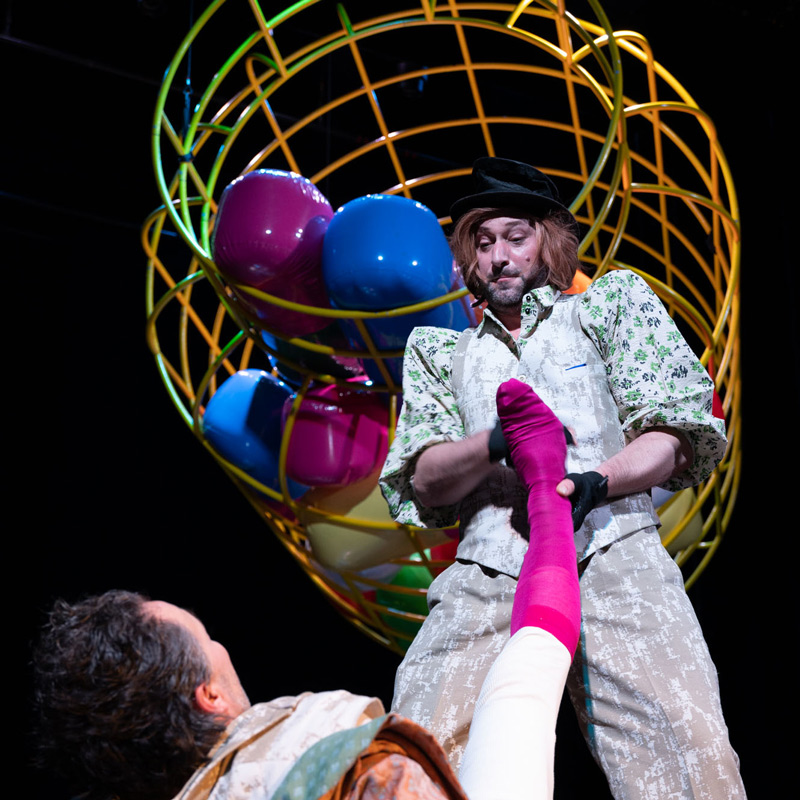 Photography: Kerstin Schomburg
Team & Cast
Team
Direction Maja Delinić
Stage design Ria Papadopoulou
Costume design Janin Lang
Music Clemens Gutjahr
Dramaturgy Oliver Held


Cast
tba
Premiere
November 11th 2022 at Theater Lübeck

Trailer